Pulley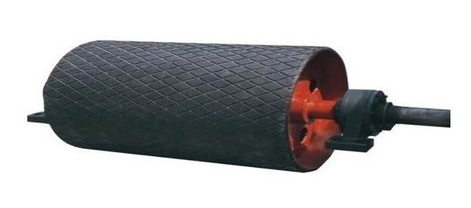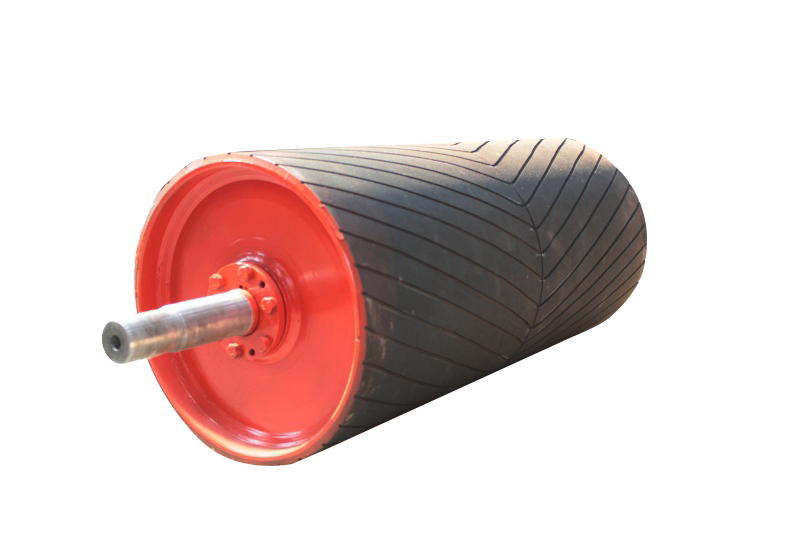 Range of Manufacture – Pulleys                                                                   
SHREYANSH ENTERPRISE Pulleys are manufactured with a zeal for offering only Right Quality product to the customer with a robust built to suit the severity of the site conditions. Vast experience in the field of manufacturing Belt Conveyor components for over Three decades and equipped with an in depth understanding of the site conditions SHREYANSH Pulleys are best chosen for hassle free conveyor operation.
| | | |
| --- | --- | --- |
| Pulley Parameter | Min.Range | Max. Range |
| Shell Diameter | 193.7 mm | 1600 mm |
| Shell Length | 350 mm | 2600 mm |
| Shell Thickness | 6 mm | 36 mm |
| Shaft Diameter | 60 mm | 420 mm |
| Shaft Length | 500 mm | 5000 mm |
Extraordinary care is taken to ensure that the most vital part of a belt conveyor system conforms to the exacting standards that is required by the industry. This has earned an irreplaceable faith on our pulleys by a vast majority of our customers.
Types of Pulleys
Head Pulley
Drive Pulley
Take Up Pulley
Bend Pulley
Tail Pulley
Snub Pulley
Deflector Pulley
Non Magnetic Pulley
Ceramic Lagged
Rubber Lagged
Types of Construction ( Shaft to Hub Connection)
Parrallel key Type
Gib head key Type
Weld on Hub Type
Taper Locking Type
Bearing Mounted Type
Grip Spring Type
Stub axle Shrink Fit
Ring Feeder
SPECIAL FEATURES OF SHREYANSH PULLEYS :  Manufactured as per International Standards
Each conveyor system is considered unique in all factor and carefully reviewed while the pulleys are designed
Eccentricity of Pulleys are normally less then 1 mm, though IS: 8531-1977 permits +0.5 % of the OD of Pulleys
Contact area normally around 90% to 95%
Above Features ensures least imbalance , least vibration et., and eliminate 'HOP' in the Pulley
Strict adherence to above qualities provides higher load carrying capacity .
Specific engineering is carried out for pulleys supplied as Original Equipment conforming to National/ International standards. Spares are manufactured as per customer's requirements.
Stringent Quality Control and inspection combined with vastly experienced workforce ensure that each pulley is masterpiece conforming to all the requirements of the customers.
MANUFACTURING PROCESS OF SHREYANSH PULLEYS:                                                                 
PULLEY SHELL :
The Pulley shell rolled out of tested plates with one longitudinal seam welding. The welded shell is stress relived in order to avoid stress concentration.
The Pulley shells are of sufficient thickness to carry the desired load without depending on the intermediate discs on all the pulleys designed by SHREYANSH ENTERPRISE. Intermediate discs can be provided if required by the customers.
PULLEY SHAFT :
Shafts fixed to the hub by keys/taper lock assembly/locking device, etc., and the hubs are fixed to the endplates by welding or by bolting. (For extra heavy duty application aero-diaphragm type hubs of cast steel are incorporated replacing forged hubs and end discs).
Each part of the Pulley is treated as separate entity and is carefully manufactured.
Compatibility of all components to afford maximum structural strength at the least cost is ensured.
OD Surface of the pulley are machined to maintain concentricity less than 1 mm.
Stress relieving done whenever require/applicable
RUBBER LAGGING:  PULLEY
The rubber for lagging will have a hardness of 55-60 Shore A. Natural, Neoprene or other compounds can also be used as per customer's request. Special finishes including machined surface or friction impression are available to suit individual applications.
Quality Assurance:
Raw materials are checked for their chemical and mechanical properties. They are also checked ultrasonically for cracks, flaws, inclusion, etc. Fits & tolerance, dimension, etc., as per the SHREYANSH ENTERPRISE standard for various components are strictly maintained in the manufacturing process. All welding are done on specially designed automatic welding machines operated by certified welders. Total care is being taken to ensure least distortion during welding employing special welding techniques. The correct quality electrodes are used to ensure clean and strong weld with full penetration by MIG/MAG/TIG by qualified and approved welders.
Pulley Concentricity:
Our pulleys are concentric to the shafts. Quality material and workmanship assure extended belt life and greater mechanical dependability within the conveyor.